Scholar Obi
Level 50 Elite (4809) Wizard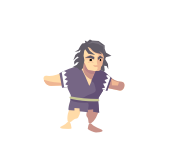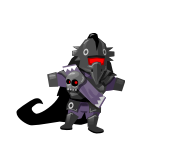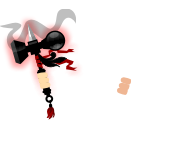 Fame
Age: 3,243
Current Teams: 21
Battleground Wins: 70
Fame Tournament Wins: 300
Invasion Victories: 1068
Defender Victories: 1806
World War Victories: 4909

God Points: 530
Total Damage Given: 574,146,409
Total Damage Received: 93,782,966
Damage Ratio: 6.12
Deadliest Attack: 390521
Taunt: None


Clan


Genei Ryodan

Bio
Obi - Aggression Wizard

Obi, also known as Ben Kennobi in the Galactic realm was once a Master Jedi, a peace keeping warrior who served for the old government, The Republic. When The Republic was overthrone by the new government, The Galactic Empire, Obi joined the Rebel group as he continue his hopes to bring back peace and freedom to the galaxy; he died trying.

In his death, the light side of the Force lead him to the land where Gods co-exists with mortals; The Bors. This is where Obi continue to train and get stronger in the hopes of getting the attention of the Gods themselves to bring him back to his realm and aid him to fight for peace and freedom in the galaxy.


"Weakness is a sin." -Crocodile

3,000 Damage

1,000 World War Wins

1,000 Invader Wins

1,000 Defender Wins

3 Aggression Trophies

3 Bulwark Trophies

3 Remedy Trophies
3 Haste Trophies
3 World Trophies
500 Levels

5,000 PvP Wins

100 Fame Wins

Jamtland Champion & Weapon

Stryfe Champion & Weapon

Ali Champion

100% Power Meter
100 Invaders Banished

200 God Points

February 12, 2018

January 20, 2018

December 6, 2017

April 16, 2017

March 15, 2017

February 10, 2017

February 10, 2017

February 10, 2017

February 4, 2017

January 29, 2017

January 25, 2017

January 24, 2017

July 5, 2015

March 22, 2015

March 21, 2015

March 21, 2015

March 8, 2015

March 8, 2015

March 7, 2015

March 7, 2015

March 7, 2015

March 7, 2015

March 7, 2015

May 20, 2013

May 17, 2013

May 16, 2013

May 16, 2013

May 16, 2013

May 6, 2013

May 5, 2013

September 27, 2012

September 20, 2012

September 20, 2012

September 20, 2012

August 2, 2012

August 2, 2012

August 2, 2012

August 2, 2012

June 22, 2012

June 22, 2012

June 22, 2012

June 22, 2012

June 22, 2012

June 22, 2012

June 22, 2012

June 22, 2012

June 22, 2012

June 21, 2012

June 21, 2012

June 21, 2012

June 21, 2012

June 21, 2012

June 16, 2012

June 16, 2012

June 16, 2012

June 16, 2012

June 16, 2012

June 7, 2012

June 7, 2012

June 7, 2012

June 7, 2012

June 7, 2012

June 7, 2012

June 7, 2012

June 6, 2012

June 6, 2012

June 6, 2012

June 6, 2012

June 6, 2012

June 6, 2012

June 4, 2012

June 3, 2012

June 3, 2012

June 2, 2012

June 1, 2012

May 29, 2012

May 29, 2012

May 28, 2012

May 28, 2012

May 28, 2012

May 28, 2012

May 27, 2012

May 27, 2012

May 26, 2012

May 26, 2012

May 4, 2012

April 23, 2012

April 12, 2012

March 26, 2012

December 20, 2011

October 2, 2010

October 1, 2010

September 28, 2010

September 27, 2010

September 27, 2010

September 25, 2010

September 24, 2010

September 12, 2010

September 12, 2010

September 11, 2010

September 9, 2010

September 7, 2010

September 3, 2010

September 3, 2010

August 28, 2010

August 22, 2010

August 22, 2010

August 16, 2010

August 15, 2010

August 15, 2010

August 11, 2010

August 8, 2010

August 5, 2010

August 5, 2010

August 4, 2010

August 3, 2010

July 29, 2010

July 29, 2010

July 25, 2010

July 25, 2010

July 24, 2010

July 16, 2010

July 16, 2010

July 14, 2010

July 13, 2010

July 13, 2010

July 13, 2010

July 11, 2010

July 10, 2010

July 9, 2010

July 6, 2010

July 5, 2010

July 5, 2010

July 4, 2010

December 26, 2009

December 15, 2009

July 2, 2009

June 4, 2009

May 2, 2009

May 2, 2009

Battle History
RampageJTM_2 has defeated Obi (Ratio: 1,071.70) @ February 26, 2018, 4:21:52 AM
Obi has defeated a Aggression Trophy Guard (Ratio: 412.75) (Location: Barbarian) @ February 12, 2018, 6:03:08 PM
Obi has defeated a Aggression Trophy Guard (Ratio: 61.83) (Location: Barbarian) @ February 12, 2018, 6:02:28 PM
Obi has defeated a Aggression Trophy Guard (Ratio: 118.79) (Location: Barbarian) @ February 12, 2018, 6:01:49 PM
Obi has defeated a Aggression Trophy Guard (Ratio: 316.84) (Location: Barbarian) @ February 12, 2018, 6:00:50 PM
Obi has defeated a Aggression Trophy Guard (Ratio: 51.69) (Location: Barbarian) @ February 12, 2018, 6:00:04 PM
Obi has defeated a Aggression Guard (Ratio: 81.76) (Location: Barbarian) @ February 12, 2018, 5:58:17 PM
Obi has defeated a Aggression Guard (Ratio: 96.45) (Location: Barbarian) @ February 12, 2018, 5:57:33 PM
Obi has defeated a Aggression Guard (Ratio: 117.95) (Location: Barbarian) @ February 12, 2018, 5:56:46 PM
Obi has defeated a Aggression Guard (Ratio: 74.31) (Location: Barbarian) @ February 12, 2018, 5:56:04 PM
Obi has defeated a Aggression Guard (Ratio: 111.65) (Location: Barbarian) @ February 12, 2018, 5:55:04 PM
Obi has defeated a Haste Trophy Guard (Ratio: 187.01) (Location: Barbarian) @ February 12, 2018, 5:51:08 PM
Obi has defeated a Haste Trophy Guard (Ratio: 182.92) (Location: Barbarian) @ February 12, 2018, 5:50:20 PM
Obi has defeated a Haste Trophy Guard (Ratio: 237.46) (Location: Barbarian) @ February 12, 2018, 5:49:38 PM
Obi has defeated a Haste Trophy Guard (Ratio: 233.90) (Location: Barbarian) @ February 12, 2018, 5:48:49 PM