Scholar Maeza
Level 50 Elite (2959) Sorcerer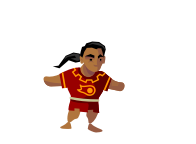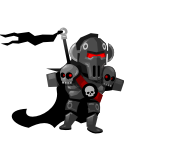 Fame
Age: 3,210
Current Teams: 3
Battleground Wins: 42
Fame Tournament Wins: 277
Invasion Victories: 422
Defender Victories: 250
World War Victories: 3020

God Points: 609
Total Damage Given: 603,922,203
Total Damage Received: 71,161,680
Damage Ratio: 8.49
Deadliest Attack: 1215266
Taunt: None


Clan


Genei Ryodan

Bio
Maeza - Aggression Sorcerer

Eons ago, there were only two worlds battling over the control over the Bors, the Myspace and Facebook worlds. Both factions fought endlessly, capturing trophies and territories. The war was close for years until the Facebook world started to rise in numbers. In no time Facebook armies began to swarm overwhelming the Myspace troops. Legends died defending against hordes after hordes of Facebook army.

Defeat is inevitable for the Myspace world until a few remaining tacticians pinoneered the "Project One-Man Army". The project used unconventional ways of building and training troops in mass to match their opponents. With this, the Myspace hold their ground and started bringing back the fight to Facebook World. Eventually, both worlds perished in their war and a new era has began, a three way Faction War. Greek Gods, Wargods and Barbarians emerges and started their own paths to rule the Bors.

Maeza was a subject from the project, upon the end of the first world war he was recruited by the Phantom group Genei Ryodan to aid them with their goal to unify the Bors at once by tearing it down to the ground and reestablishing order from the ashes.


"Weakness is a sin." -Crocodile

3,000 Damage

1,000 World War Wins

100 Invader Wins

100 Defender Wins

3 Aggression Trophies

3 Bulwark Trophies

3 Remedy Trophies
3 Haste Trophies
3 World Trophies
500 Levels

2,500 PvP Wins

100 Fame Wins

Stryfe Champion & Weapon

Ali Champion

100% Power Meter
100 Invaders Banished

200 God Points

February 12, 2018

February 11, 2018

January 28, 2018

January 28, 2018

January 20, 2018

January 18, 2018

January 15, 2018

December 6, 2017

December 4, 2017

April 17, 2017

April 17, 2017

April 16, 2017

April 16, 2017

April 16, 2017

April 16, 2017

April 9, 2017

April 2, 2017

April 1, 2017

March 30, 2017

March 24, 2017

March 24, 2017

March 24, 2017

March 22, 2017

March 20, 2017

March 18, 2017

March 17, 2017

March 17, 2017

March 15, 2017

March 15, 2017

March 15, 2017

March 12, 2017

March 12, 2017

March 11, 2017

March 11, 2017

March 11, 2017

March 10, 2017

March 10, 2017

March 9, 2017

February 26, 2017

February 26, 2017

February 26, 2017

April 23, 2012

April 23, 2012

April 23, 2012

April 23, 2012

April 4, 2012

February 12, 2012

November 26, 2011

November 22, 2011
May 7, 2011

May 1, 2011
May 1, 2011

April 26, 2011
April 25, 2011

Battle History
Maeza has defeated a Aggression Trophy Guard (Ratio: 20.02) (Location: Barbarian) @ February 12, 2018, 6:03:07 PM
Maeza has defeated a Aggression Trophy Guard (Ratio: 15.50) (Location: Barbarian) @ February 12, 2018, 6:02:34 PM
Maeza has defeated a Aggression Trophy Guard (Ratio: 36.89) (Location: Barbarian) @ February 12, 2018, 6:02:00 PM
Maeza has defeated a Aggression Trophy Guard (Ratio: 10.59) (Location: Barbarian) @ February 12, 2018, 6:00:52 PM
Maeza has defeated a Aggression Trophy Guard (Ratio: 68.72) (Location: Barbarian) @ February 12, 2018, 6:00:14 PM
Maeza has defeated a Aggression Guard (Ratio: 33.35) (Location: Barbarian) @ February 12, 2018, 5:57:47 PM
Maeza has defeated a Aggression Guard (Ratio: 11.12) (Location: Barbarian) @ February 12, 2018, 5:57:09 PM
Maeza has defeated a Aggression Guard (Ratio: 13.14) (Location: Barbarian) @ February 12, 2018, 5:56:05 PM
Maeza has defeated a Aggression Guard (Ratio: 15.01) (Location: Barbarian) @ February 12, 2018, 5:55:01 PM
Maeza has defeated a Aggression Guard (Ratio: 23.71) (Location: Barbarian) @ February 12, 2018, 5:54:11 PM
Maeza has defeated a Haste Trophy Guard (Ratio: 60.16) (Location: Barbarian) @ February 12, 2018, 5:50:45 PM
Maeza has defeated a Haste Trophy Guard (Ratio: 54.74) (Location: Barbarian) @ February 12, 2018, 5:50:07 PM
Maeza has defeated a Haste Trophy Guard (Ratio: 75.60) (Location: Barbarian) @ February 12, 2018, 5:49:28 PM
Maeza has defeated a Haste Trophy Guard (Ratio: 64.39) (Location: Barbarian) @ February 12, 2018, 5:48:56 PM
Maeza has defeated a Haste Guard (Ratio: 12.70) (Location: Barbarian) @ February 12, 2018, 5:46:41 PM